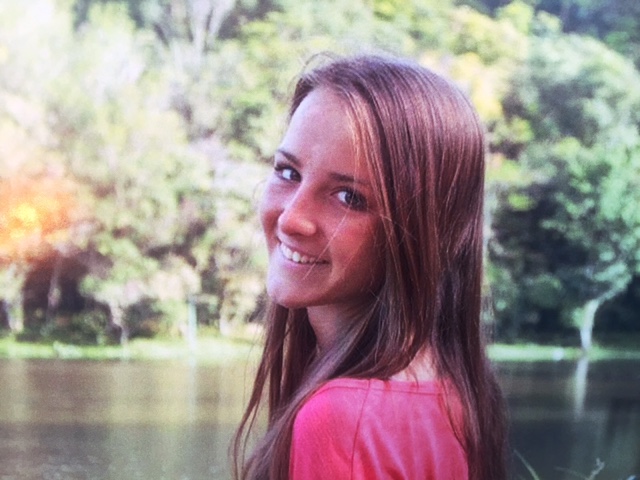 Sara Elizabeth Sawick
April 23, 1994 – November 10, 2014
On November 10th, 2014, our little ladybug, Sara Elizabeth  "Tekakwitha" Sawick was called home.
 St. John Chrysostom wrote, "Those whom we love and lose are no longer where they were before, they are now wherever we are." We believe this and yet the loss of her physical presence still causes us tremendous anguish.  After her death, so many dear friends and family suggested that we should honor her memory. We asked Sara to "lay on our hearts," what would be the best way to remember her beautiful soul. Shortly after her birthday on  April 23rd, we got our answer ,"Go to Nicaragua!" After her freshman year at Duquesne University,  Sara went on a mission trip with Father Chuck's Challenge, a non-profit group that raises funds to build homes for destitute families in Haiti and Nicaragua. As the anniversary of her death draws close, we invite you to donate whatever you can, toward the construction of a home or homes to honor Sara's memory.
A home costs $3,800.00 to construct, so this is a feasible goal. For those who can't donate please pray for the success of this project. Through your prayers, kindness and generosity, we will be able to provide a home-or homes-to families in need. It is our hope that a Sawick will be in Nicaragua when the homes are presented to their new owners. 
 

God bless your beautiful, generous hearts for helping us through this past year.

Whenever we were weary with grief some good soul would text, call or leave a note at our door. We thank you, Sara thanks you and keep passing on

"Good Vibes Only."

 

Comments